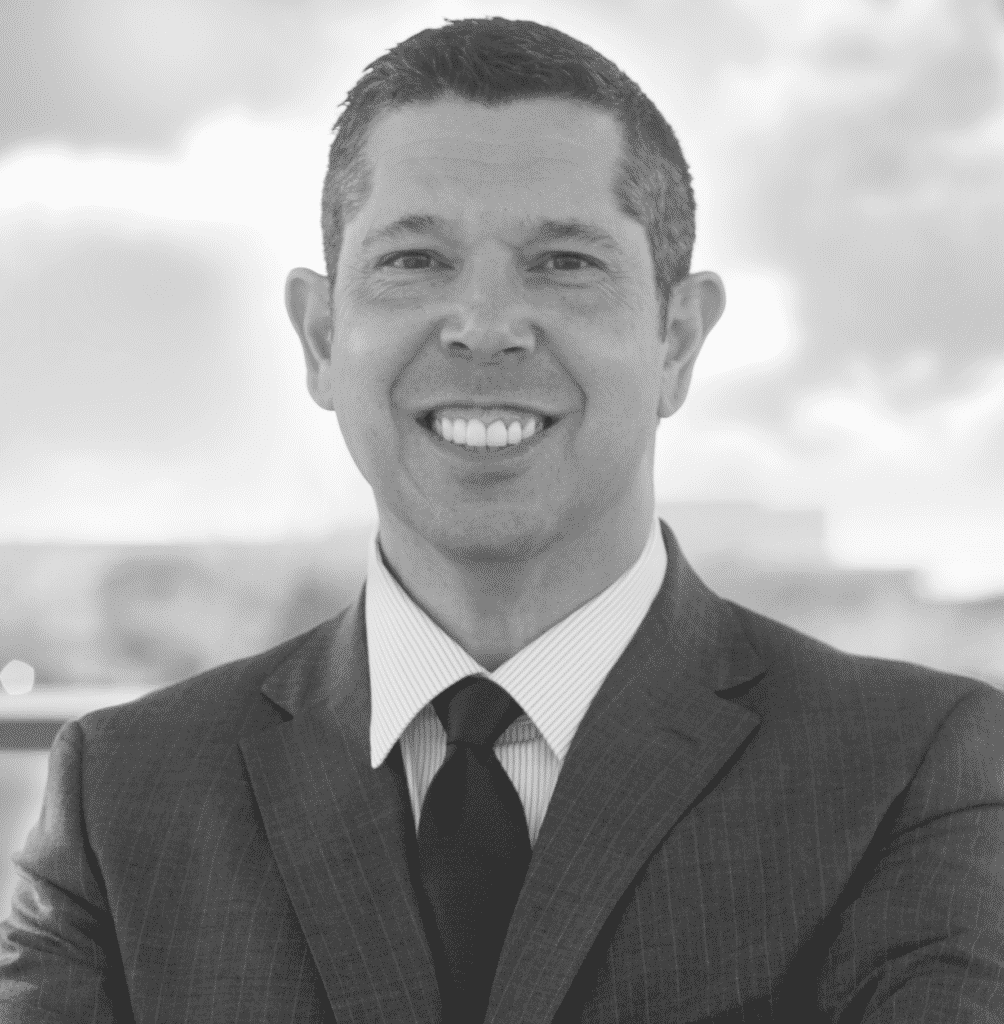 Education
New York University School of Law (J.D., 1996, Executive Editor of the Review of Law and Social Change)
University of Southern California (B.A., Political Science, 1992, magna cum laude, Phi Beta Kappa)
Graduate of National Institute for Trial Advocacy (NITA) intensive professional training program in Trial Advocacy Skills
Professional Organizations
State Bar of Nevada
Clark County Bar Association
Admitted to Practice
Nevada, 1999
New York, 1998
The U.S. District Court for the Southern District of New York
The U.S. District Court for the District of Nevada
The U.S. Court of Appeals for the Ninth Circuit
The U.S. Supreme Court
Practice Areas
Joshua H. Reisman is a former litigation partner of an Am Law 100 national law firm, who co-founded Reisman Sorokac to better serve his clients.  He has been an active trial lawyer in Clark County, Nevada, since 1999.  Mr. Reisman has received an AV Preeminent® Peer Review Rating (the highest rating available) by Martindale-Hubbell®.  For six consecutive years, he has been recognized as a "Super Lawyer" in Business Litigation by the Mountain States Super Lawyers publication.  He has been named a "Legal Elite" four times by Nevada Business Magazine and has been included in the Best Lawyers in America publication for his work in business and commercial litigation.
Before returning to Las Vegas in 1999, Mr. Reisman practiced at a premier, white-collar litigation firm in New York City.  He served as law clerk to the Honorable Eric L. Clay, U.S. Sixth Circuit Court of Appeals (Detroit, Michigan), from 1997-1998.  He also clerked for the Honorable Jorge A. Solis, U.S. District Court, Northern District of Texas (Dallas), from 1996-1997.  Mr. Reisman has also served as a deputy district attorney for White Pine County, Nevada.
Mr. Reisman concentrates his practice in state and federal courts, administrative agencies, and private mediations and arbitrations, focusing on complex commercial litigation. Mr. Reisman manages the firm's litigation efforts from inception through trial, post-judgment and appeal.
Practice Highlights
Obtained a $3.6 million judgment—following a five-week trial—in favor of an investment consultant who played a key role in the development of Downtown Las Vegas
Obtained in the Ninth Circuit and the U.S. Supreme Court a landmark, favorable ruling for developers of multi-family housing
Represented the founder and chairman of a public company that has fourteen million subscribers in the U.S. in defense of a derivative shareholder lawsuit
Volunteer Work/Awards
The Anti-Defamation League (the nation's premier civil rights/human relations agency)

National Commissioner
Member and Immediate Past Chair, ADL's Nevada Executive Board
Founding Chairman of the Las Vegas Division of the Glass Leadership Institute (a nationally-recognized leadership development program)
Former Chairman of the Civil Rights Committee for ADL's Nevada Regional Board

Jewish Federation of Las Vegas

Former Member, Board of Directors

Received annual Pro Bono Award from a national law firm with more than 550 lawyers
Received Anti-Defamation League's Daniel R. Ginsberg National Leadership Award
Speaking Engagements and Publications
Mr. Reisman has spoken on numerous topics, including, among others:

Sports and entertainment law before the William S. Boyd School of Law, University of Nevada, Las Vegas, and the American Bar Association
Fair Housing Act issues before the National Apartment Association
Landlord/tenant issues before the Certified Commercial Investment Member (CCIM) Institute
Separation of church and state before the Anti-Defamation League
"Sun-tzu and the Art of Litigation" before the Association of Corporate Counsel
"The Coroner's Inquest Process in Clark County" before Nevada's Advisory Commission on the Administration of Justice

Mr. Reisman has appeared as a recurring guest on "Face to Face with Jon Ralston," a television news program featuring in-depth interviews with community leaders on Nevada's most important issues
Mr. Reisman appeared as a legal analyst on the Fox News program "Bob Massi is the Property Man," which explored the Las Vegas real estate market
Mr. Reisman has served as an expert on United States law concerning personal and subject matter jurisdiction before the Supreme Court of New South Wales, Sydney, Australia, and the High Court of New Zealand, Christchurch Registry
"Anatomy of Garcia v. Brockway: My Case that Could Go to the United States Supreme Court – But I Sure Hope It Doesn't." Communiqué Aug. 2008
"Welcome to the 'All-or-Nothing' Era in Enforcing Non-compete Agreements." Communiqué March 2017
More Practice Experience
Represented the largest law enforcement association in the state of Nevada in federal and state court constitutional challenges of Clark County's Coroner's Inquest Ordinance
Represented a consumer-electronics giant in a lawsuit against its former COO, alleging fraud, breach of fiduciary duty and damages exceeding $10 million dollars
Represented the nation's premier builder of luxury homes in a lawsuit claiming approximately $100 million in damages
Representing trustee of construction financing in multi-million-dollar construction dispute involving university-student-housing project
Represented a former Derivatives Group Managing Director against credit rating powerhouse Moody's Corporation in a whistleblower retaliation claim under the Sarbanes-Oxley Act
Represented plaintiffs, as the court-appointed Liaison Counsel, in a derivative shareholder lawsuit against Las Vegas Sands' Board of Directors concerning alleged violations of the Foreign Corrupt Practices Act
Argued a case of first impression before an en banc panel (eleven judges) of the Ninth Circuit (the Ninth Circuit has approximately 15,000 filings per year but only averages 19.6 en banc cases per year)
Negotiated a favorable settlement for an Italian wine supplier involved in an international, multi-million-dollar contract dispute
Represented a world-renowned, international theatrical show in a lawsuit filed in U.S. District Court for the District of Nevada for copyright and trademark infringement
Represented a major public electric company in several high-profile condemnations where the state of Nevada had taken easements for high-power transmission lines across valuable, developing resort property
Represented a major developer of urban, luxury high-rises against organized condominium-unit owners who were seeking to be released from their purchase contracts
Obtained in the Ninth Circuit and the U.S. Supreme Court a favorable ruling for Clark County School District administrators in a religious-speech case of national importance
Argued a case of first impression, deemed a "high profile case" by the Supreme Court of Nevada, before the En Banc Court