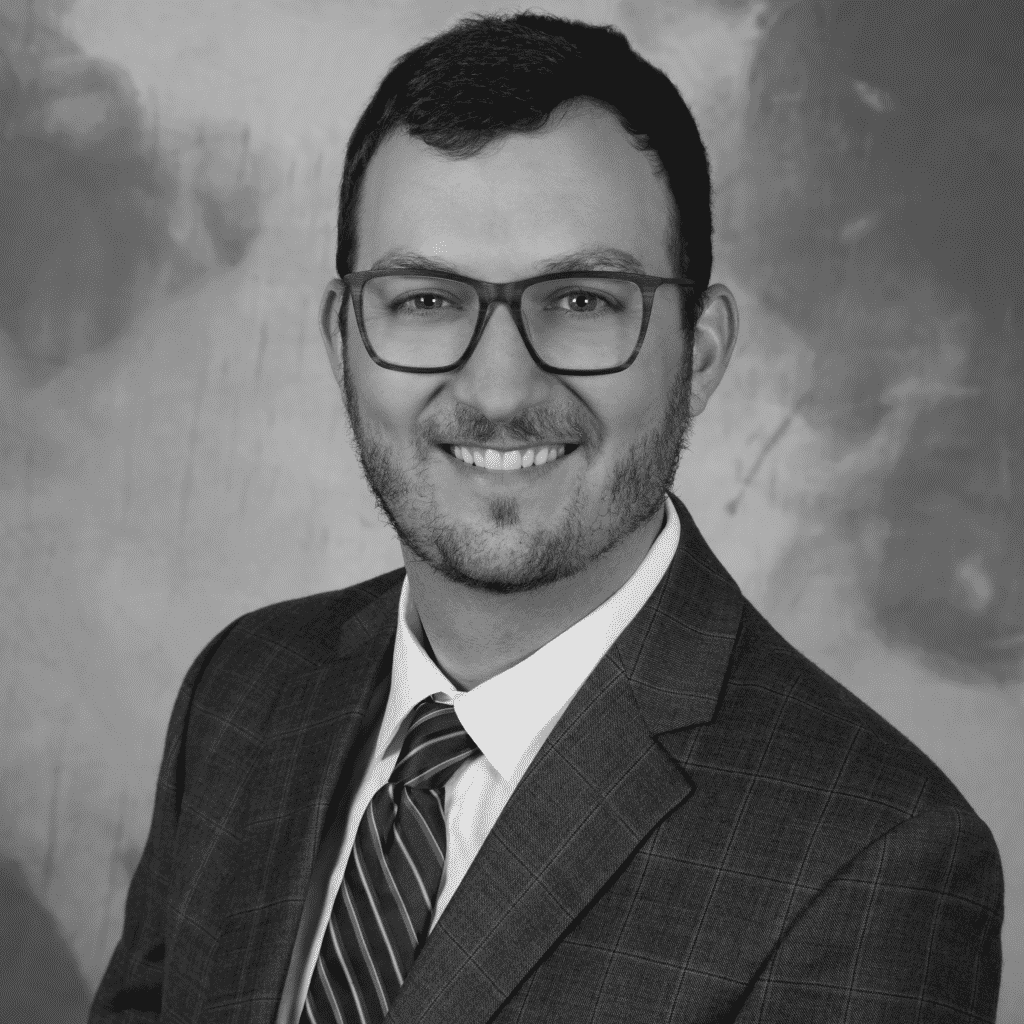 Practice Areas:
Mediation / Conflict Resolution
Education:
William S. Boyd School of Law (J.D., 2017, Articles Editor for Nevada Law Journal)
University of Nevada, Reno (B.A., Criminal Justice)
University of Nevada, Reno (Extended Studies) (Mediation and Conflict Resolution Certification; Advanced Mediation Certification)
Admitted to Practice:
State Bar of Nevada
Federal Bar for the District of Nevada
Ninth Circuit Court of Appeals
Professional Organizations:
Washoe County Bar Association
Young Lawyers Section of Nevada State Bar
Reno-Tahoe Young Professionals Network
Colton T. Loretz is an associate attorney at Reisman Sorokac. His practice focuses on business transactions, commercial real estate, licensing, and corporate matters. Mr. Loretz assists clients in commercial real estate and mergers and acquisition transactions through purchases, sales, leases, asset purchase agreements, stock purchase agreements, and more. His corporate practice includes entity formation, corporate governance and record maintenance, and guidance in general business law matters.
Mr. Loretz regularly strategizes with clients to meet their contract, organizational, day-to-day operations, compliance, and third-party business relationship needs.  He is also a certified mediator and has assisted parties in the Eviction Mediation Program—created following Nevada's COVID-19 eviction moratorium.  His business law background and mediation experience allows for him to provide a practical and thoughtful approach to aid his clients in both the business law context and as a neutral third-party in the mediation context.
While pursuing his Juris Doctor, Mr. Loretz completed externships for Judge James C. Mahan in the Federal District Court, Judge Jennifer P. Togliatti (retired) in the Eighth Judicial District Court, and the Appellate Division of the Washoe County District Attorney's Office. Mr. Loretz also worked as a law clerk for the In-House General Counsel of Dotty's / U1 Gaming.
Prior to joining Reisman Sorokac, Mr. Loretz worked with Woodburn and Wedge assisting clients in mergers and acquisitions, business and contract law, real property law, government compliance, and outside general counsel services under RFPs/RFQs for local transportation commissions and water districts.  At Woodburn, he assisted with multiple 9th Circuit Court of Appeals matters, one of which he successfully argued in front of a 3-judge panel in San Francisco for an affirmance of zero liability for his clients (a large transportation company and its drivers).
Practice Highlights / Representative Transactions:
Represented seller on $30 million asset sale of its construction materials company involving transfer and sale of the business's commercial real estate, equipment, vehicles, inventory, employees, contracts, and licenses to competitor
Represented buyer in acquisition of $15 million medical office park in Henderson, Nevada
Represented seller on $90 million real estate portfolio sale
Represented buyer of an $800,000 metal fabrication business in an asset purchase agreement that included negotiation of a commercial lease with $1 million option to purchase
Represented seller on sale of boat business in Reno / Lake Tahoe area
Represented seller in $300,000 sale of private preschool / daycare
Represented seller on sale of insurance benefits company
Assisted client in dog-care industry with the acquisition of leased commercial space to expand business into South Lake Tahoe
Assisted brewery client in negotiating commercial lease in Reno, NV
Assisted corporate client in clarifying structure of loans and membership returns related to the renovation of property into a boutique, LGBTQ+ friendly, condo-style hotel
Volunteer / Pro Bono Work:
2020-21 Treasurer, 2020-23 Board Member, Washoe CASA (Court Appointed Special Advocates) Foundation;
2020-22 Vice President, Young Professionals Committee of Big Brothers Big Sisters of Northern Nevada (and past-Secretary for 2019-2020);
2019-21 Grants Chair, Young Lawyers Section of Nevada State Bar
Volunteer, Lawyer in the Library (Washoe County Law Library)
Conflict Resolution / Mediation Experience:
Mr. Loretz has completed the following mediation / conflict resolution continuing education to be able to serve as a certified Mediator in Nevada.
Mediation and Conflict Resolution Certification;
Advanced Mediation Certification;
Eviction Mediation 3-Part Series Training;
Mediator for Eviction Mediation Program (COVID-19 related program);
Mediation Ethics in a Virtual World Training